City of Chicago Will Sue Jussie Smollett Over Investigation Costs
The City of Chicago is preparing to sue Jussie Smollett for the cost of the investigation of his hate crime allegations. TMZ reports the City is in the process of filing the lawsuit after the actor failed to pay the $130,000 reimbursement it demanded in a March 29 letter. The City was required to wait seven days before filing a civil lawsuit against Smollett. "Mr. Smollett has refused to reimburse the City of Chicago for the cost of police overtime spent investigating his false police report on January 29, 2019," a spokesman for the City says in a statement. The Law Department is now drafting a civil complaint that will be filed in the Circuit Court of Cook County. Once it is filed, the Law Department will send a courtesy copy of the complaint to Mr. Smollett's L.A. based legal team." The City is allowed to ask for three times the cost of the investigation and the suit would effectively put the actor on trial.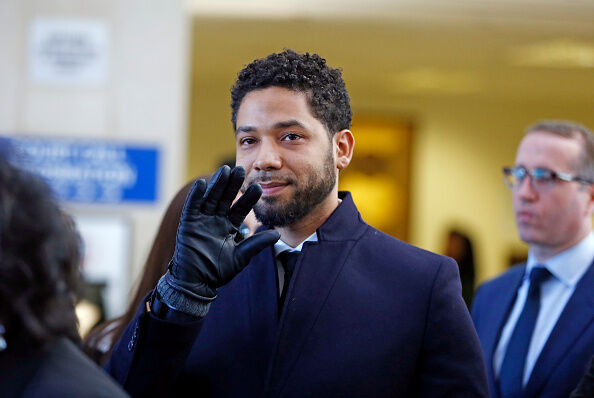 Meanwhile Taraji P. Henson has opened up about what Jussie Smollett's future onEmpirelooks like. The actress discussed her cast mate's situation on Thursday's episode of The View. "I talk to Jussie all the time. He's doing well. We're all doing well," she revealed. "The show's doing well." Henson went on to explain that Smollett's character Jamal Lyon will return next season, adding, "Yes. I haven't heard anything else. I haven't heard anything." It was recently announced that Smollett will no longer be charged for filing a false police report about an alleged hate crime in Chicago.