California Teenager Arrested After Bringing Fake Bomb to Mall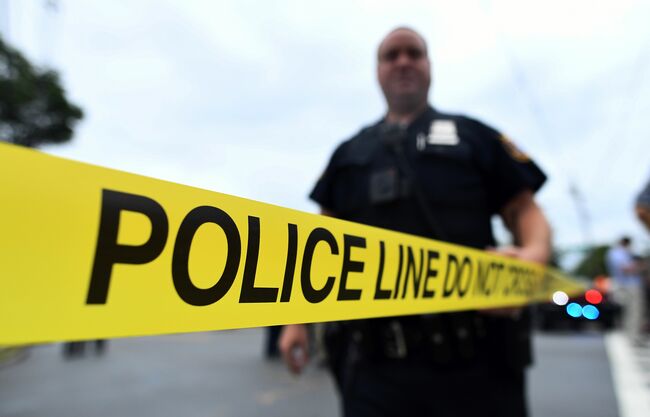 A teenage prankster set off alarms and caused multiple people to call 911 after he was spotted walking around Simi Valley Town Center wearing what appeared to be a black "bomb vest" with wires hanging out from the sides of it the Simi Valley Police Department said.
According to a release from the department, the suspect was also reportedly carrying around a briefcase that he would occasionally set down, and then run away from it, as if it were going to explode.
Police say the would-be prankster's behavior was so alarming, it generated multiple calls to 911 and panicked several customers at the mall. At least one business closed its doors to the public and triggered an emergency alarm in order to grab law enforcement's attention officials said.
When police arrived on scene, they were able to quickly determined that the "bomb vest" was a fake, and arrested the 17-year-old Simi Valley resident for making a false bomb threat and making criminal threats. He was taken to the Ventura County Juvenile Hall, authorities said.
A second juvenile who's name and gender were not released, was also involved with the prank was released to their parents, authorities said.
The Simi Valley Police Department thanked the vigilant shoppers who reported the incident and reminded folks that the department takes all bomb threats seriously.
The Simi Valley Police Department wants to remind our community that in a post-9/11 world, ANY bomb threat will be taken extremely seriously. These types of "pranks" are NOT funny and extremely dangerous and today's "stunt" could have easily blown up in their face.
Photo: Getty Images